The following links relate to media appearances and articles about my own adoption experiences and my views as a campaigner. Meanwhile if you represent the media and would like to talk about either my campaign, my book Mexican Takeaway or my personal adoption experiences, contact me. FrancescaATadoptabetterway.org. I'll be happy to listen to any worthwhile proposals or ideas.
 Interviews on television:
"Tonight Adoption Crisis":
http://www.youtube.com/watch?v=aJI5mgFie1o
BBC Interview
http://www.youtube.com/watch?v=fUKOrVTQ9QI
Sky News Live
http://www.youtube.com/watch?v=TOulc2_QYyU
Different appearances on different channels:
http://www.youtube.com/watch?v=XK05gAk-Txk
BBC News
http://www.youtube.com/watch?v=6w58EeooyzQ
BBC News Live
http://www.youtube.com/watch?v=aFMPbpLMAVg
The Wright Stuff with Gaby Logan, Channel 5
http://www.youtube.com/watch?v=tlNfr6hGnBo
BBC News
http://www.youtube.com/watch?v=6WjrP6PqLyA
Sky News Live
http://www.youtube.com/watch?v=lDFgS10meKc
The Voice Online, 19 May 2013
Why are we still waiting?
http://www.voice-online.co.uk/article/why-are-we-still-waiting
London Evening Standard, 31 October 2011
Couple were told they were too white to adopt a child in Britain
Public relations executive Francesca Polini adopted two children from Mexico after being turned down in the UK for being "too white".
Social workers told Ms Polini, 41, and her banker husband Rick that they could not adopt because the only children available were black or mixed-heritage. The couple are now parents to a son Luca and daughter, Gaia after travelling to Mexico in their quest to adopt.
Ms Polini, from west London, said: "Kids are languishing in care, the result of indecision and bureaucracy by social workers and local councils who do not have the resources or motivation to do 
anything else".
Today Ms Polini took Gaia, three, to Downing Street to hand in a petition calling for an overhaul of the adoption system signed by more than 1,200 people.
Gaia was joined by four-year-old Jose, the son of fellow campaigner Alex Bemrose who also went overseas to adopt.
Author Mrs Bemrose, 48, highlighted her and her husband's struggle to adopt in their book Our Son From Afar – the Long Road to Adoption.
The author and her husband Dominic went to Guatemala in 2008 to adopt their son Jose after they were turned away by eight local authorities in London.
Mrs Bemrose said: "Most turned us away outright without an interview and others said they weren't accepting any more white couples."
The Sunday Times, 30 October 2011
David Cameron's adviser on adoption is to crack down on councils that ban white people from giving homes to black children, or bar smokers and the obese from adopting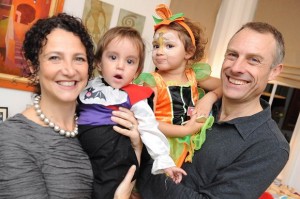 Martin Narey, former chief executive of Barnardo's, the children's charity, warned that local authorities could face a legal ban on preventing couples from adopting children of another race if they do not voluntarily change their practice.
He blames the barriers put up by many councils for the sharp fall in adoptions and the delays of more than three years endured by large numbers of children before they are given a stable home. The insistence by many social workers that black children should only be adopted by black parents is, said Narey, "preposterous".
Narey, appointed adoption tsar by the prime minister earlier this year, said in an interview with The Sunday Times he was "appalled" by councils that refused to consider smokers as adoptive parents.
He said removing unnecessary barriers could cut the amount of time it takes to assess people for suitability as adopters from more than a year to four months, as already happens in some areas such as Harrow, northwest London.
He said enough suitable couples initially came forward to adopt, but there was a shortage because so many were put off after being "ground down" by a process that can involve a dozen visits from social workers and filling in health and safety forms that went into "ludicrous" detail.
Recent figures showed the number of adoptions had fallen 8% since 2007 and that just 60 babies a year were being placed permanently with families, compared with 4,000 in 1974.
Narey, speaking ahead of announcements by Cameron on adoption this week, warned that black children were three times less likely than white ones to be adopted from care homes, partly because of a shortage of black couples willing to adopt and because so many white ones were being turned down.
He said guidance from the Labour government in 2000 had not been followed, adding: "Michael Gove [the education secretary] has issued fresh guidance to say that seeking an ethnic match should not delay adoption.
"We need to see whether that guidance is listened to … By the end of the year, I think I will have a pretty good picture. If it hasn't, then my advice to ministers … will be that they will have to go beyond guidance … possibly to legislation."
He added: "In some US states it is illegal to take account of ethnicity in adoption. It can't even be mentioned and trans-racial adoptions are hugely successful there.
"Race does matter, but there aren't enough black adopters. I believe that to suggest a white couple can't raise a black child and be supported to help with the racism that child might encounter is just preposterous."
He said he had been "told by the British Association of Social Workers that the reason they don't support trans-racial adoptions is that they break down in large numbers. It is simply untrue, there is no evidence".
Martin Narey wants councils to take quicker action on children living in squalor (Matt Lloyd) Narey, who is also a former chief executive of the National Offender Management Service, was brought up in Middlesbrough as the eighth of nine children with "25 or 26" nephews and nieces, including five who had been adopted.
"It was irrelevant that they were adopted," said Narey, who recently wrote a report on the adoption system as part of a campaign by The Times. "They were just my nephews and nieces."
He said he believed it was vital to expand adoption, and for councils to become more willing to remove children from neglectful parents and put them in care homes before adoption.
"I am talking about children living in squalor, not being fed properly, not being loved, not being nurtured, being brought up without any aspirations, seeing violence, being the subject of violence," said Narey.
Ministers taking a strong interest in adoption include Gove who was adopted as a baby after just four months in care.
Narey also backed a call by Tim Loughton, the children's minister, who while speaking about adoption earlier this month at the Tory conference in Manchester said: "If you smoke, come forward."
Some councils bar or heavily restrict smokers from adopting and fostering, even if they are otherwise well qualified.
Wiltshire council, for example, will not allow smokers to be given children under the age of five, or older boys and girls with respiratory problems.
Last month it emerged that Clare and Paul Baker had been told by Essex council that they were not fit to be foster parents after Paul admitted to smoking two cigars in 18 months.
Narey added: "That is not to say you shouldn't be saying to a parent, '
Look, you should be thinking about your smoking' … but it is like saying we are not going to allow parents to conceive if they are smoking. It is a nonsense."
He also said obesity should not be a bar to becoming adoptive parents. Two years ago a couple from Leeds were turned down for adoption because the husband, Damien Hall, was classified as morbidly obese.
Narey said it was "entirely typical" for some councils to take a year or more to approve carers. He singled out safety forms drawn up by the British Association for Adoption and Fostering and used by most local authorities.
"I want a rigorous system, I don't want an adoptive child to go to carers who haven't been properly vetted," said Narey. "But we can do it much more quickly and we have to accept we can't head off every possibility.
Checking there are locks on the cutlery drawer is not a very valid part of a family's ability to adopt children.
"The social worker has to complete a health and safety check that runs to five or six pages, checking such banalities as, for example, if there is a trampoline in the garden, does it have a safety net?"
Picture courtesy of Paul Vicente, Sunday Times
London Evening Standard, 5 October 2011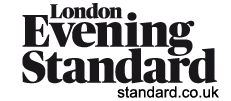 Poster campaign highlights plight of children failed by adoption rules
Sophie Goodchild, Health and Social Affairs Correspondent
5 Oct 2011
A London woman who was judged "too white" to adopt called on David Cameron today to end the "desperate plight of children in care".
Francesca Polini is behind a new advertising campaign which highlights failures in the adoption system.
It features images of children let down by a system which caps the number of mixed-heritage children adopted by white families. Designer Bruce Oldfield and Oona King, the Labour peer, are among those backing calls for a fairer approach which is not biased against middle-class couples.
Social workers told Ms Polini, 41, and her banker husband Rick that they could not adopt because the only children available were black or mixed-heritage.
The couple are now parents to a son and daughter, Luca and Gaia, after travelling to Mexico in their quest to adopt. But Ms Polini, from west London, said thousands of children were languishing in care because the system keeps families together even when a child is at risk.
The former director of communications for Greenpeace, said: "Each day that passes, we're allowing a situation that is already desperate to get worse. Kids are languishing in care; the result of indecision and bureaucracy by social workers and local councils who do not have the resources or motivation to do anything else.
"David Cameron needs to lead on this issue and our focus should be to put children first. That means doing away with a system that keeps children in neglect until it is often too late and focuses plainly and squarely on their needs. That won't happen until we see adoption as a first resort."
It was reported last week that adoptions have plummeted to a 10-year low in Britain. Only 60 children under the age of one were adopted last year compared with 4,000 in 1976. The fall has been partly blamed on over-zealous social workers who veto mixed-heritage adoptions and discriminate against middle-class couples.
There are 65,520 children in care, the highest number since 1987. Of these, 3,660 are under a year old.
The aim of Ms Polini's campaign is to lobby the Government to set up a National Adoption Agency. Its role would be to control the entire system, including the courts, and ensure guidelines are enforced. A petition has been set up by her charity Adoption with Humanity on the No 10 website.
Baroness King, who has two adopted children, said she had "experienced the utter frustration, despair and anger" at the way the current system operates.
She said: "The courts and local authorities need to be held to account, and the government of the day must get a grip. Our Government has a moral duty to get the system working, introduce national procedures, and rid the system of unnecessary obstacles. And there isn't a moment to waste."
Oldfield said the current system of adoption in the UK was "dysfunctional". The designer added: "I find it particularly absurd that colour and culture are preventing children being adopted by families because social workers and local authorities think it won't work.
I myself, a Barnardo's boy, was raised by a single white woman, an extraordinary lady who adopted six of us in all.
None of us were white. Her love, encouragement and the stable home she gave all of us was far more important than the colour we were born with. She is the reason I am who I am today and also the reason I am a couturier."
Case study: Author looked abroad after being rejected as a parent here Britain
Alex Bemrose, 49, has been instrumental in helping to launch the campaign. The author and former businesswoman and her husband Dominic adopted overseas after being rejected as adoptive parents in the UK.
They went to Guatemala in 2008 to adopt their son José, four, because they were turned away by eight local authorities in London. Mrs Bemrose, who has written a book about her experience, said: "Most turned us away outright without an interview and others said they weren't accepting any more white couples onto their books.
"We did try again in the UK once we had José but were told we would now only be able to adopt a child who was Guatemalan. And there were none available.
"But this isn't just an issue about matching parents and children with the same ethnicity, it's also about the fact adoption in this country takes so long."
We had to go to Mexico to escape UK's twisted system: How one couple who wanted to adopt got round council bureaucracy
Twice, my husband and I have tried to adopt children through our local authority. Twice, the over-bureaucratic, ideologically-twisted local authority has stood in our way.
Eventually, we had to travel halfway around the world, to Mexico, where  thanks to a far more efficient, orderly, sane system we now have a beautiful three-year-old daughter, Gaia, and one-year-old son, Luca.
The adoption system in Britain is a mess. The average child will wait two years and seven months to be adopted and during that time they will be bounced around the system while their birth mother – often addicted to drugs or alcohol – continues to neglect them.
At the same time, the desperate adoptive parents are forced to jump through every hoop the local authority asks them to. One of the most pernicious ideas in current thinking is that children should be placed with parents who exactly match their racial make-up.
I am white and Italian – although I have lived in Britain for 16 years – and my husband is white and British.
Our local authority, Ealing in West London, rejected our application immediately without even seeing us in the flesh. Apparently they deemed we were too white and middle class.
Although we are medically able to have children, we chose to adopt. I have an adopted younger brother and I have seen at first hand the wonderful benefits of adoption.
We were a perfectly ordinary, decent, suburban couple hoping to provide a child with a loving home.
We were both in full-time employment: my husband Rick is an ex-banker who works for an energy company and I used to be global communications director for Greenpeace.
We didn't even smoke – often a problem for prospective adoptive parents. But we were treated like criminals. We were presumed guilty until proven innocent.
The local authorities will talk to your parents and your relatives, get bank references and work references. It's extraordinary – why would we be prepared to go through all this if we didn't want to be good parents? It was extremely frustrating and invasive.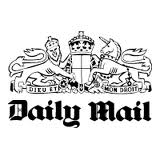 We already owned our own home but we had to renovate it in order to satisfy the local council even before the process of being approved for adoption had begun.
After they had rejected us, Ealing even admitted they had a cap on the number of white parents who could adopt black children and in a farcical twist, after denying us the chance to adopt a non-white child from the same postcode, they suggested we adopt abroad. Mexico was a bit of a roll of the dice, chosen partly because I could speak Spanish.
The Mexican end of the process was wonderfully efficient. Our caseworker met us within a week, and talked us through the process. The authorities were a  hundred times more caring  than in Britain.
Here, we never once met our caseworker at the Department for Education. Whenever we sent them an email, we got an automated email response, saying we couldn't contact them; they'd have to contact us. The only problem in adopting Gaia came from the British end. It was a shambles every step of the way.
We were approved by our local authority and the Department for Education before going to Mexico. But once we got to Mexico, the British Department for Education lost our papers, and we had to wait three and a half months for them to post the documents to us.
Finally, when we came back through Heathrow, our two-and-a-half-month-old daughter was detained for six hours by immigration authorities, and we were accused of being child traffickers.
But Gaia settled in happily and we began to think about adopting again. When we returned to Ealing to tell them that we wanted to adopt another child, we thought our chances were better as a mixed-race family. No chance.
The local authority told us we could only adopt another Mexican baby, from Ealing. What were the chances of finding a baby with that exact background in that exact postcode!
So we returned to Mexico and adopted Luca. This time, the process took only three months (it took six months for Gaia, because of British inefficiency). To adopt a baby in Britain takes nearly three years.
In February, the Government tried to reverse this farcical state of affairs, laying down new guidelines covering 'transracial' adoptions, saying that race should not be an issue
But inter-racial adoptions haven't increased as a result, because local councils and social workers blithely ignore the guidelines and refuse to make the interests of vulnerable little children a priority.
BBC News interview on new guidelines on adoption HERE>>>
WE WERE 'TOO WHITE' TO ADOPT A BRITISH CHILD
Thursday June 9,2011
By Cheryl Stonehouse
ADOPTION  is never an easy route to parenthood. Even so Francesca Polini and husband Rick were left feeling their journey to find daughter Gaia would have stretched the credulity of an EastEnders' audience.
"It was as if we were being sucked into a soap opera and watching our own lives from the outside," says 41-year-old Francesca as she watches Gaia, three, playing happily with her seven-month-old brother Luca at their west London home. "Yet it was all worth it," she adds as the children swarm over her clamouring for a share of her attention. "As you can see."
Gaia legally became her daughter in 2009, a year after Francesca and Rick brought the baby back from Mexico. Last November they completed their family by adopting Luca, then two weeks old, from the same Mexican adoption agency.
Luca's arrival, although an exhausting and stressful process, was a great deal easier than Gaia's because the Polinis had learned a lot having already battled their way through one bureaucratic nightmare.
A former communications director for a global charity, Francesca is now a full-time mother who spearheads the fight for a fairer deal and a kinder and more compassionate route to parenthood for would-be adoptive parents
Although they would rather have adopted in the UK, Italian-born Francesca and Rick, who grew up near Oxford, were rejected by their local authority because they were "too white".
They had offered to adopt a black or Asian child as they often wait longer for a family due to a shortage of ethnic minority couples looking to adopt. However, the pair claim officials in west London told them there was a cap on white parents adopting black or Asian children.
They turned to Mexico because they felt it would fit well with Francesca's Latin roots only to discover rather late in the day they were the first couple from the UK to attempt to adopt there.
The agony was increased by the obstructive attitude of various government departments which they came to suspect was driven by a thinly veiled hostility among the British authorities towards any kind of international adoption.
Although the couple had been through all the screening processes their attempts to adopt almost came to nothing because a British government department lost their documents for nearly six months.
When they finally found a reputable adoption agency and were offered a baby girl who genuinely needed new parents and a home, they were arrested on their arrival at Heathrow and treated as if they were child traffickers.
This was despite having a thick file of documents proving they had done everything the law required. In the process the couple found themselves jobless having both been made redundant while they were away.
They then had to dip deep into their finances to fight the UK authorities for the right to keep Gaia, despite there being no legal problem with the adoption or the child's right to live in this country.
In her new book, which gives a blow-by-blow account of the battle, Francesca says: "With the wealth of the world so unevenly distributed we feel that a child without a home should be free to find one anywhere, regardless of citizenship."
It is something she believes in so strongly that she and Rick, a 40-year-old marketing director, chose adoption instead of trying for biological children.
They are preferential adopters, not necessarily infertile but simply parents who would rather have their children by adoption.
Their decision was partly influenced by a similar choice made by Francesca's parents when she was growing up with her brother in the family's flat in Rome and they decided to adopt their third child.
"We were a bit short of space I suppose. In a care home of course a child might have its own room but a care home can't give the love that parents give you. That's how my mother and father saw it and my adopted brother is as much a brother to me as my biological brother," she says.
Francesca and Rick agreed adoption was something they wanted to do too. "We simply never realised how difficult it would be," she adds.
Ironically it was the local social worker who told them they were too white to adopt who suggested international adoption.
The ordeal of the six-month home study and the investigation of family life and background required by law for all prospective adoptive parents adopting in the UK or abroad was surely enough hurdle jumping but worse was to come.
"We considered Russia until we were asked for a certificate of infertility," says Francesca.
"When we said we didn't have one because we weren't adopting due to infertility it was suggested by a Russian intermediary that perhaps we might like to find a doctor who we could pay to get one. That was enough to put us off Russia."
The couple were told it should be possible to adopt from Mexico through an American agency.
"The problem is international adoption regulations are complex and vary so much from country to country," says Francesca.
"I think it is fair to say the British authorities are particularly unhelpful when it comes to interpreting the rules and there is little effort to co-ordinate policy and decisions between the various authorities. Things have to change if we want parents in the UK to consider adopting abroad."
Gaia and Luca are certainly a good advertisement for this way of creating a family.
"Gaia loves her little brother and she has taken our way of making a family all in her stride
"She is well aware that many of her friends' little brothers and sisters have come from their mummies' tummies but our way is just another way of doing it," says Francesca.
"Luca thinks she is simply wonderful and his face lights up when she comes through the door.
"Love is what children need along with a sense of belonging and they really don't mind who gives it to them. That's the approach we all need to be taking to adoption here to get children out of care and into real homes regardless of their ethnic origins."
Francesca and Rick would now like to adopt an older ethnic minority child from the UK.
"We are after all now a mixed race family and perhaps not so white," she says. "Both Rick and I are born fighters and once we'd begun nothing would have stopped us no matter what it cost us or how hard it was.
"Now we have our family I hope our experiences may ultimately help to change the system so adoption here in the UK becomes much less of a battle. It really doesn't need to be so hard."
To order Mexican Takeaway by Francesca Polini (Matador, £14.99) with free UK delivery, call 0871 988 8367 (10p/min from BT landlines) with your card details or send a cheque payable to Express Newspapers to: The Express Bookshop, PO Box 200, Falmouth TR11 4WJ or order via www.expressbookshop.co.uk.
Read more: http://www.express.co.uk/posts/view/251578/We-were-too-white-to-adopt-a-British-childWe-were-too-white-to-adopt-a-British-child#ixzz1Ongs8F8x
7 June 2011
Councils ordered to make adoption a priority
Rosemary Bennett, Social Affairs Correspondent
Adoption must be seriously considered as an option for all children taken into local authority care under a new inspection regime to be unveiled today.
Ofsted, the regulator, will say that social workers must provide inspectors with evidence that they have "always considered adoption" for each child early on in the planning process, and not just as "an option of last resort".
It will put pressure on local authorities in England to improve their performance, as for the first time the regulator examines whether they are considering too few children in care for adoption. Councils' performance varies widely. Last year one council, Croydon, in South London, secured permanent new families for 2 per cent of children in its care, compared with 17 per cent at the most successful councils.
Some councils prefer to rely on foster care in the hope of an eventual reconciliation with the birth family.
The move is part of a major overhaul of Ofsted's scrutiny of adoption services after criticism from ministers, campaigners and The Times that it is too lenient on local authorities. The Times has begun a campaign to increase the adoption rate, which is close to its record low, and to reduce delays — adoption takes two years and seven months on average.
Tim Loughton, Children's Minister, had threatened to investigate Ofsted's scrutiny of councils. Adoptions fell to 3,200 in 2010, down from 4,637 in 2007, despite the number of children entering care rising to 65,000. Critics say too many councils treat adoption as an afterthought, not a priority.
John Goldup, social care director at Ofsted, told The Times that it was difficult to ascertain why the number of adoptions had fallen.
"The number of adoptions is falling despite the number of children being taken into care rising. There is certainly a tension in the figures," he said. A child's entry into care may get more attention, he added. "It could be that with such intensive concentration on child protection and the quality and timeliness of assessments at that stage of the process that what happens to the child afterwards gets a lower priority." He said that he hoped the new inspection regime would result in more early decisions for adoption.
"Until now our focus has been too narrow. A local authority can be doing a fantastic job with the 10 or so children it places for adoption each year, but not a great job for the 90 children never considered for adoption because rather hopeless plans for a return to the birth family are being pursued," he said.
Mr Goldup said that inspectors would also criticise local authorities that were failing to follow new guidelines on race, which make clear that white couples should be allowed to adopt ethnic minority children.
"We think it is really important that children grow up with pride and confidence in who they are. But it is not the case that they can only develop well in that way if there is a precise ethnic match. If we find local authorities are delaying adoption because they are seeking a precise ethnic match we will judge the service to be inadequate. A precise ethnic match is not necessarily always the right placement," he said.
Mr Loughton welcomed the new inspection regime. "There is still too much variation in the quality of adoption and fostering services across the country. We want to see more local authorities, as well as voluntary and independent agencies, operating at the standard of the best. I'm pleased that Ofsted has updated their inspection framework," he said.
Osfted currently judges a council only on the quality of its assessments and how it meets deadlines after deciding a child is suitable for adoption.
Case study
Ofsted's new inspection regime may in future allow couples like Francesca and Rick Polini to adopt children from care. Turned down by Ealing Council, West London, where they live because so few white children in care were seeking adoptive families and they were considered unsuitable to adopt an ethnic minority child, they went on to adopt two children from Mexico. Mrs Polini, 41, wrote Mexican Takeaway about their experience. "The Government has made a start . . . it remains to be seen whether local authorities will follow it," she said.
19 April 2011
Pursuit of the perfect racial match can lead to heartache
Rosemary Bennett, Social Affairs Correspondent
For those who seek to adopt a child from care, the experience is invariably demanding, protracted and emotional. When race is thrown into the mix, it becomes bewildering too.
Some experts believe that social workers have become so fixated with race and finding the perfect ethnic match that vulnerable young people face delays of months and years.
Suzanne George is at a loss to explain why it took so long for her to adopt her son, John, but suspects that the quest for the "perfect match" may have had something to do with it.
A Londoner of Caribbean heritage, she always wanted a second child after she had her daughter 15 years ago. But when she divorced, and then reached her forties, it looked less likely that it was going to happen.
She heard about London Black Families, a specialist agency run by the charity Action for Children. The charity is called in by local authorities that struggle to find adoptive homes for ethnic minority children. It specifically seeks out prospective adopters who would make a close match to children seeing permanent new homes.
Yet despite the "fabulous" services of the agency, John's progress through the system was painfully slow. "At times it was almost unbearable to be within touching distance and then for it to slip away again," she recalled.
John first became known to social services in November 2006 when he was aged two years and three months. After several attempts at family support failed, social workers were sufficiently concerned about his safety to take him into care in September 2007.
Having just turned 3, John should have been a priority for social workers, who are obliged to take a decision on whether children are suitable candidates for adoption within six months.
Yet the decision to decide whether or not to seek adoption for John was not taken for another nine months, in June 2008, during which time he lived with a foster carer. Ms George was soon an approved adopter and she was told about John in 2008, yet it was January 2009 before the legal steps were taken to enable him to be adopted.
Another painful delay of two months followed as she visited him regularly with his foster carer until it was decided that he was familiar enough with her to live with Ms George and her daughter. The final legal step was taken a year later, in March 2010.
"I am not sure what the delays are all about. I can see social services are stretched, but I think there may be a little bit of fear about whether they are going to find the right adoptive family if the child is black, so they delay taking the decision in the first place," she told The Times.
"Social workers should not worry so much about this. I can see the sense in black children not being adopted by white families. I believe it is important for children to look like their parents and uncles and cousins. John not only comes from the Caribbean, like me, but from an island practically next door to mine. That's great, but it doesn't need to be like that, and I wonder if that has something to do with the delays. The black community is very close and very fluid. There is a lot of intermarriage between those from Africa and from the Caribbean. Social workers should not waste valuable months holding out for the perfect match."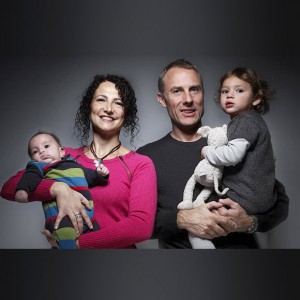 John has thrived in her care, and Ms George, 46, has nothing but praise for the foster carer he was with. But she still sees signs of insecurity and anxiety.
"He is still a very anxious little boy. He needs a lot of reassurance. If I go anywhere he asks, 'Am I coming too?' and needs to be reassured that I am definitely coming back. It is not surprising after the changes he has endured."
Ms George's experience may have been frustrating, but for Francesca Polini and her husband, Rick, it was heartbreaking. They deliberately chose not to have children of their own, but instead to offer a home to a couple of children in care waiting to be adopted.
Mrs Polini was taken aback when social workers at Ealing council in West London, where she lives, told her that their services were not required.
"I was told over the phone, without even an interview or face-to-face meeting, that all the children in Ealing needing to be adopted were black or mixed-race and there was a cap on the number of white couples they wanted to approve, and that number had been reached," she told The Times.
"I was really shocked. It was made clear we could not be considered for anyone other than a white child, and there was no suggestion that neighbouring local authorities may need white couples and I should go there instead. The social worker suggested we try for overseas adoption instead. Apparently it didn't matter about the child being from a different ethnic group as long as it came from abroad."
The couple did just that, and after an emotional rollercoaster ride became the first British couple to adopt from Mexico. Mrs Polini, 41, has written a book, Mexican Takeaway, about the experience. They have a daughter, Gaia, 3, and a son Luca, aged six months.
Although they are happy with their family, they still feel they had a lot to offer children in care in this country.
"It didn't hit me until after we had adopted Gaia how ridiculous it is to tell a couple they cannot adopt because they are white. With local authorities it seems to be colour first, and then what religion your are, rather than whether you are ready and prepared to look after a child.
"The Government has made a start with new guidance but it remains to be seen whether local authorities will follow it. I think there won't be any significant progress unless they scrap the local authority-based system altogether and have one national agency in charge."
Rosemary Bennett, Social Affairs Correspondent
19 March 2011
There are 85,000 children in state care in the UK; in 2010, just 3,200 were adopted. Here, five families share their stories
The couple who adopted abroad
Author and adoption campaigner Francesca Polini, 41, and her husband, Rick, adopted their children, Gaia, 2, and Luca, 3 months, from Mexico after being turned down by their local authority for being "too white".
"My husband and I have always had an unconventional relationship, but travelling to Mexico as 'backpacker adopters' was by far the craziest thing we've ever done.
"We could have had children of our own, but thought, 'There are so many kids in the UK who need a permanent home. Why bother with the whole biological thing?' But in 2007 we were rejected for domestic adoption on the grounds that we were 'too white'. Our local authority had placed a cap on the number of white couples who could adopt black, mixed-race or Asian children – so we weren't even able to apply. It was disgraceful, but there was nothing we could do.
"That's how we came to be the first British couple to adopt from Mexico. After months of gruelling interviews, we finally completed our adoption home study in September 2007 and were matched with a baby girl.
"We took leave from work, rented out our apartment and said our goodbyes. But just before we were about to get on the plane, we received an e-mail from the Department of Education saying they had made 'a mistake'. It turned out we couldn't use the private US agency they'd originally approved. They said, 'You'll have to give up that match.'
"To have a baby suddenly ripped away from us like that was devastating. We'd decorated her nursery, chosen a name – how could we go back to work and explain what had happened? So we thought, 'Why not fly over there and do it ourselves?'
"When we stepped off the plane in Cancún, all we had were our backpacks and a couple of addresses. We started off in the south, travelling to remote orphanages in broken-down buses with chickens on our laps. But it was one disappointment after another. Some orphanages couldn't facilitate international adoptions; others said we hadn't been married long enough. We felt like the more we travelled, the further away we got from having a family.
"In utter desperation, we agreed to meet a Mexican lawyer who assured us he could get us a baby, 'No problem.' He said, 'The women I work with are very reliable; they never change their minds.' The alarm bells started ringing when he added, 'In a few years, you can come back and I'll make sure they sleep with the same man, so your children look alike.' This wasn't adoption; it was glorified child trafficking. We politely declined a 'baby to order', and went on our way.
"Another lawyer introduced us to a woman who, he claimed, was suicidal and wanted to give us her baby. She turned up at our hotel demanding a new car and a flat by the sea in exchange for her daughter. It was like being sucked into a real-life soap opera. At the very last minute we found out she was planning to take our money and do a runner with the child. At this point, we didn't know who to believe any more.
"But as luck would have it, the day before I'd had a call from a Roman Catholic institute for unmarried mothers, offering us a newborn baby girl. We'd said no at first, because we felt we were under a moral obligation to the other woman, but as soon as I found out we'd been hoaxed, I rang back and said, 'Is she still available?' The institute director said, 'Yes, but hurry. Meet me at my house, 10pm tomorrow.'
"We turned up on her doorstep the next day with backpacks and a wilted bunch of flowers. We were so broke and disillusioned, we didn't even believe there was going to be a baby. Minutes later this woman opens the door holding a baby girl and says, 'So what do you think?' It was Gaia. I watched my husband – a typical Mancunian tough guy – fall in love with her at first sight.
"It was the quickest prep for having a baby you could imagine. The next morning we rented an apartment, turned up at Wal-Mart with two trolleys, and went through the aisles, picking up armfuls of nappies and clothes, Supermarket Sweep-style. At 1pm we were asked to attend a ceremony for her at the local Catholic church, and within a couple of hours, she was ours.
"Becoming instant parents was a steep learning curve. The next morning I woke up, still a bit delirious, and said, 'Rick, what's that noise?' He replied, 'It's the baby.' I was still confused. 'What baby?' I'd wiped everything out. 'It's your bloody baby,' he said. Poor Rick had been up all night feeding her every three hours.
"We spent the next couple of months in Mexico getting the adoption finalised. After much discussion, the British Embassy advised us to bring Gaia into the UK on a Mexican passport and get her British visa once we arrived. We had the relevant paperwork and notified the British authorities; what could go wrong?
"Tired and jet-lagged, we arrived at the immigration desk at Heathrow to be greeted by a stony-faced official asking, 'Where's her visa? You're bringing this child into the country illegally and we're going to have to detain her.' We were left alone in a room for three hours, with a two-month-old baby and no water, like child traffickers. Gaia was classed as an illegal immigrant and our passports were confiscated. It was unbelievable.
"After we were finally allowed home, we lived with the constant threat that Gaia could be sent back to Mexico at any moment. We had to hire an immigration lawyer, appeared in court twice, and spent thousands in legal fees. In the end, I contacted David Miliband and, thanks to him, Gaia got her passport back, exactly a year after she entered the country.
"Despite everything – and having spent almost £50,000 – it didn't put us off from filling in an application for a second child. We went through the same Catholic institute and soon received a phone call saying, 'A baby boy has been relinquished. How quickly can you get here?' Within five days we were on a plane to meet Luca.
"Gaia and Luca have transformed our lives. Every day I look at them and wonder where they might have ended up – on the streets begging, abusing drugs, starving to death? Adoption is even more amazing than giving birth because it's like discovering your soul mate; it feels as though it was always meant to be. We didn't find them; they found us."
The mixed-race adopters
The former Labour MP Oona King, 43, and her husband, Tiberio, adopted their children – Elia, 5, and Kaia, 3 – after years of failed IVF treatments. Now Baroness King of Bow, she's a working peer in the House of Lords.
"I remember sitting in Parliament one day, thinking, 'I'm tired of Prime Minister's Questions.' I wanted to claim asylum with a new life as a mum, but after a miscarriage and six gruelling rounds of IVF, I began to despair.
"I've always been fascinated by the idea of adoption – but probably wouldn't have got round to it if I hadn't experienced infertility hell. My husband wasn't keen.
"The first time we approached our local authority, our social worker instantly rejected us because my job as an MP wasn't 'suitable'. The general election was coming up in May 2005, and she said, 'If you lose the election, come back and see us.' The following year I duly lost – courtesy of George Galloway – so we decided to start again.
"Like most first-time adopters, we naively said we wanted a young baby. Our social worker showed us the British Association for Adoption and Fostering's Be My Parent magazine and said, 'That's very unlikely: there are 60 children listed here and only one baby.' He was eight months old with a black British father and an Italian mother. She looked at us in amazement, as if to say, 'Adoption bingo!'
"Our jaws dropped: we'd just gone in for a chat and now she was practically offering us a child? We hadn't even started our home study… But our social worker moved heaven and earth because it was a perfect match.
"We didn't know it then, but four months later we would have our son, Elia. We read piles of literature and answered hundreds of questions from social workers, ranging from, 'How do you cope with loss?' to 'Will you move the cactus in your living room?' It's unbelievable the hoops adoptive parents have to jump through when others just have a shag.
29 December 201
Forced abroad to adopt our girl after the council said we were too white to adopt
by Bella Battle
Her questioner now knows how often she has sex, what she disliked about her mum and why she split from her first boyfriend.
But it's not a friend or even a therapist asking the questions – it's a social worker employed to decide if she can adopt a child.
Francesca, 41, and her husband, Rick, 38, decided in January 2007 to offer love and the reassurance of home to a child with neither.
Francesca says: "I grew up with a natural brother and an adopted brother so I understood early on that families could be different and yet still a loving unit."
Excited at the prospect of becoming such a family and with no idea of the nightmare that lay ahead of them, the couple called their local council, the London borough of Ealing, just after Christmas to enquire about applying.
Before Francesca could even finish her first sentence, the woman on the other end of the phone cut her dead.
Francesca says: "She interrupted me to ask if we were white. I replied that we were and she said, 'Ah, that's a problem. We have a cap on how many white people can adopt black or Asian or mixed race children and all of the children available for adoption in Ealing at the moment are black, Asian or mixed race.'
"So just like that we fell at the first hurdle – they wouldn't even let us apply.
"They could have tried to bring a child 'match' in from another borough but that involves hassle and bureaucracy so they didn't offer.
"Plus all councils have different caps as there are no laws to govern the system, only guidelines.
"I wept bitter tears that day but not for myself, rather for the thousands of kids still in children's homes or shifted from one foster parent to another because of a system that says the colour of your skin bars you from giving a little boy or girl a loving home.
"Ealing now deny they told us we were essentially too white to adopt. But 90 per cent of the couples I have spoken to both in and out of London have been told the same thing.
"What galled us most was not even being given a chance to prove we were up to the challenge of adopting a child of different ethnicity."
Mother's love … Francesca and adopted daughter Gaia
Last night no one from the council was available for comment.It was council officials who suggested Francesca and Rick consider international adoption instead – ironically almost guaranteeing they would end up with a child from a different ethnic group.
Frustrated but eager to keep an open mind, the couple agreed. A two-day introduction to adoption course followed, which PR worker Francesca describes as "depressing". She says: "They did nothing but highlight the incredible difficulty we would face."
Next, the pair had to submit to a Home Study. A 50-page questionnaire filled in by social workers on visits to prospective parents, the form assesses a couple's suitability to adopt.
There are roughly ten visits in total over a number of months, each one following a certain theme, such as the pair's childhood, or their religious views and finally how they operate as a couple.
Just £50 for domestic adoption applicants but a whopping £4,000 or more for those seeking to adopt a child abroad, Francesca was instantly struck by how intrusive and surreal the questions were.
"They asked us, 'Did you enjoy sex with your ex-partner?' or 'How do you think your cat would react to a child who doesn't speak English?' "
There were also questions about Francesca's previous relationships and why they failed. There was interest in the couple's families – in particular what they liked and disliked about their parents and what they would do differently when raising their own children.
"They queried whether I was smacked as a child and I replied without hesitation, 'When I was naughty, of course. Who wasn't?'
"I think they wanted to work out whether I had been abused as a child and was therefore likely to abuse my own kids.
"Finally, the spotlight fell on me and Rick. They asked who chatted up who when we met, if I ever felt lonely and how we make up when we argue.
"The most intrusive questions were about our sex life. They wanted to know how good and regular our lovemaking was and whether I was happy with it.
"They also wanted to know what contraception I'm on as you're not 'allowed' to try for a child while doing your Home Study.
"If you miscarry, you have to wait between two to three years before you can start again because that's how long they have decided it takes you to grieve."
As part of the Home Study, Francesca and Rick had to install child gates and raise the medicine cabinet for a baby they might never get.
Francesca says: "It was like a game of snakes and ladders with the then Department for Children, Schools and Families. You take one step forward and then two steps back, or if you're unlucky go back to the beginning.
"You're constantly thinking if I say this, they might think that. If I tell them I buy a bottle of wine to smooth over an argument with Rick, will they put me down as an alcoholic? It was a crazy, hurtful process.
"You are judged every step of the way. I recently found out that 90 per cent of the couples who apply for international adoption do not end up adopting, and most of them give up after the Home Study." But Francesca did not give up.
After passing the final hurdle of further cross-examination from a panel of psychologists and child experts, the pair were given the green light.
But the nightmare wasn't over yet. Francesca and Rick were told they could adopt in Mexico via a US agency. They packed their bags and booked flights for the trip to Central America in early January 2008.
But a fortnight before they were due to leave, the DCSF rang to say they had made a mistake – there was no match for the couple, they did not meet the Mexican criteria and the adoption was off. So the couple took what they call "the craziest decision of our lives" – they flew out anyway. "We thought, 'Well if you can't find us a match, we'll just have to find our own'."
They travelled to a tiny orphanage in Guadalajara where they met a baby girl, Gaia, now two, who had been abandoned by a mum who could not or would not care for her. They fell in love – but it would be four months before they could take her home as the authorities here had lost their paperwork.
Francesca says: "We spent thousands of pounds remaining in Mexico and when we finally did fly home we were stopped at the airport under claims we did not have the right papers for Gaia. It was a fiasco.
"We now have a beautiful daughter who brings us so much joy – but we have spent close to £50,000 to give her a home. I feel for the couples who do not have our savings, or the education to navigate the bureaucracy.
"Looking back on this whole experience I would say it demonstrates how badly the adoption laws in the UK need to change.
"For a start there needs to be more humanity shown by the officials. In my opinion, the DCSF was a disgrace. The system is such that you don't succeed unless you're as nuts as we are. Yet even after all this we are in the process of adopting our second Mexican baby – we fly out to meet our new son, Luca, in a few days.
"Like Gaia, he was abandoned at birth in October, and she cannot wait to meet her baby brother.
"I've shed a lot of tears over the past three years, good tears and bad tears, tears of anger and frustration and tears of happiness.
"Every day I look at Gaia and think she could be on the streets of Mexico.
"Then I know it has been worth the rough ride – after all, there is no bigger joy than bringing a child with nothing into a loving home."
28 August 2011
by Vanessa Allen and Dennis Rice
Cradling her daughter on her knee, Francesca Polini is every inch the loving, caring mother.
She and her banker husband have good incomes, a spacious home and a close network of family and friends.
But their hopes of parenthood were ini­tially dashed when town hall bureaucrats said they were 'too white' to adopt a child.
Adoption row: Francesca Polini and daughter Gaia, from Mexico. Mrs Polini was told there was a cap on white parents adopting black or Asian children
Their rejection meant a child in care was denied the chance of a happy, com­fortable home and a stable future.
And it casts a spotlight on a politically correct adoption system which routinely blocks white couples from giving a home to a child in need.
Mrs Polini, 40, and her husband Rick offered to adopt a black or Asian child, who wait longer for adoption because of a national shortage of ethnic minority couples looking to adopt.
But the couple claim officials in Ealing, West London, told them there was a cap on white parents adopting black or Asian children.
Officially, the council denies such a cap exists, but the case echoes those of other white, middle-class couples who have been barred from adopting for the same reason. Mrs Polini said: 'The woman didn't even meet us, she just told us on the phone, "I'm afraid you are too white for us to permit you to adopt one of our children".
'There was no assessment, it was based purely on our skin colour, and that shouldn't be what quali­fies you to adopt. None of this is about the child's best interests and frankly it's immoral.'
Faced with their local authori­ty's refusal to consider them as adoptive parents, the couple had to search abroad for a child to adopt.
Ironically, the same council which had refused their applica­tion to adopt a British child was happy to charge more than £4,000 to vet them for interna­tional adoption.
After overcoming a series of bureaucratic hurdles, they eventu­ally won permission to adopt a girl in Mexico. Gaia, now two, was granted British citizenship last year, and her parents hope to adopt a second child from Mexico.
Currently there are more than 80,000 children and teenagers in care in Britain, and white children are more likely to be adopted than those from ethnic minorities.
Charities including Barnardo's have called for a radical review of the adoption system, and Mrs Polini is campaigning for an end to 'caps' on inter-racial adoption.
The former director of communi­cations at Greenpeace has set up an organisation, Adoption with Humanity, and has written a book about her experiences.
The Department for Children, Schools and Families has apolo­gised to the family for 'unaccepta­ble and inappropriate' delays in the handling of their case and has said councils should not bar white cou­ples from adopting black or Asian children.
In a letter to the couple, Ed Balls, then Children's Secretary, said: 'We are clear that it is unacceptable for a child to be denied the opportu­nity to grow up in a loving, perma­nent family solely on the grounds that the child and the prospective adopters do not share the same racial or cultural background.
'These are issues that local authorities should take into account, but they should not act as a "bar" in the way that seems to have happened in your case.' An Ealing Council spokesman denied it discriminated against white cou­ples, saying: 'We do not have a pol­icy of same-ethnicity adoption.
'While an ethnic and cultural match is considered important, it is the overall needs of the child that are given priority, and all potential adopters are considered.
'Since 2006 we have permanently placed 17 children with families of different ethnic backgrounds, which is 19 per cent of the children placed.'